BYRON BAY LIMITS
I've known photographer, surfer & friend Scottie Holland for many years. We went to school together in Newcastle. He ripped on a surfboard before I could even stand up. So when he contacted me to mention he'd be in Byron & wanted to shoot, I jumped at the chance.
Trying to match our schedules was the difficult part & the forecast wasn't doing us any favour. Neither was the fathers day long weekend & crowds. We checked the standard breaks like the Pass & Wategos. It was looking grim. Small waves... wind starting to turn onshore... crowded.
Scottie suggested this beach break slightly north of Byron. Belongi. He'd been surfing it for the last few days & apparently it was prime for shooting. Their were a few little semi clean waves rolling through with not one other person out. Hopefully no sharks I thought to myself as this area is known for shark sightings.
By this stage time was against us. Scottie had a wedding to get to so we had 20m to shoot. We'd never shot together before so we had to figure each other out a little as every photographer & surfer is different. You need to find a sense of cohesion & cooperation to make it work.
I paddled for every little ripple in the ocean & he did his thing...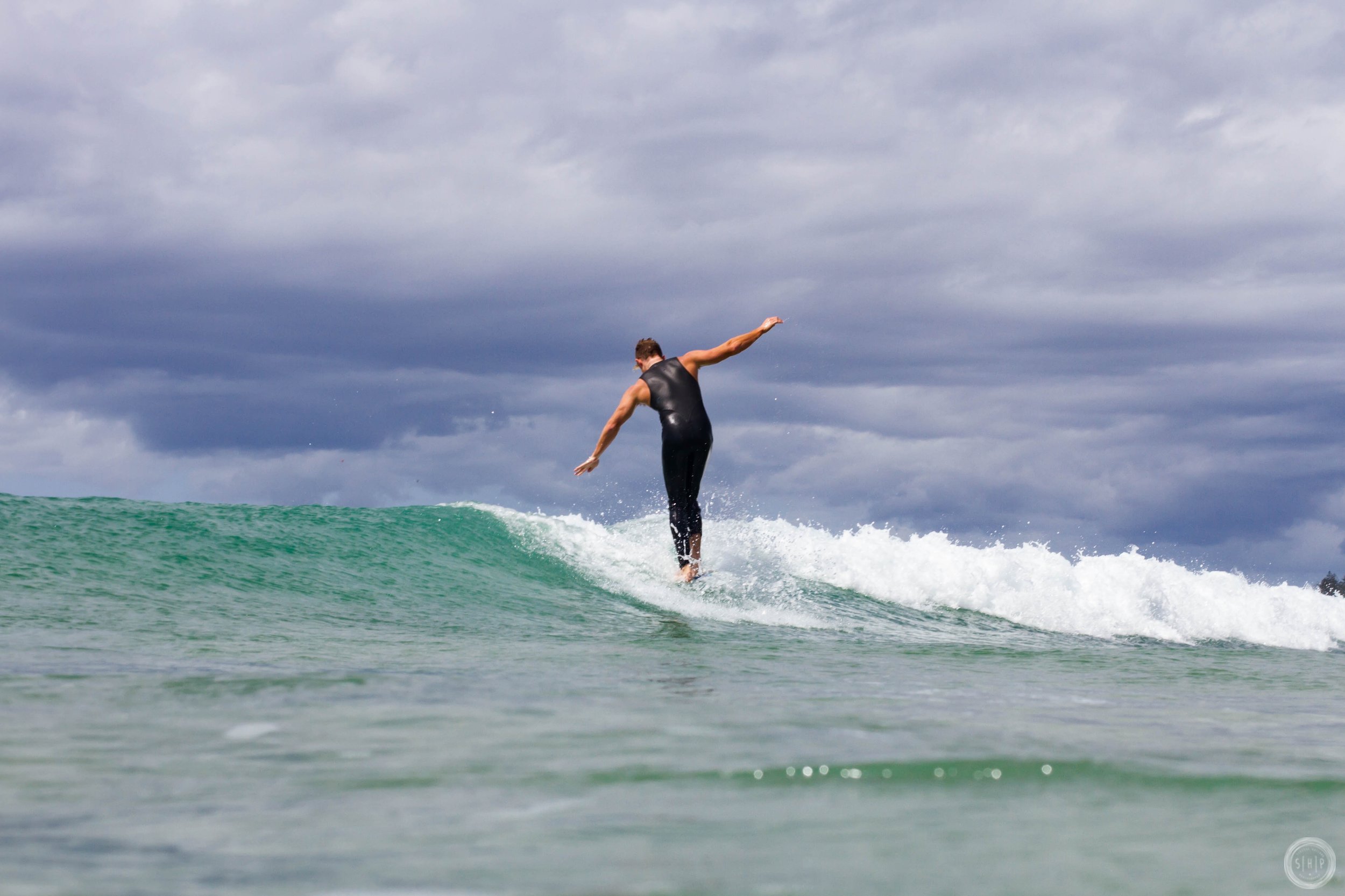 All Images by Scottie Holland Photography